So tomorrow marks a month of being back in school. Despite how much I was NOT looking forward to coming back, I'm actually really enjoying this semester. Pre-thesis is actually a lot better than what I was expecting. It is essentially a semester to engage in independent study before pursuing thesis the following semester. My idea as of right now is to study American consumerism and materialism. I've been pretty inspired by Terry Richardson's spread in French Vogue featuring model Natasha Poly: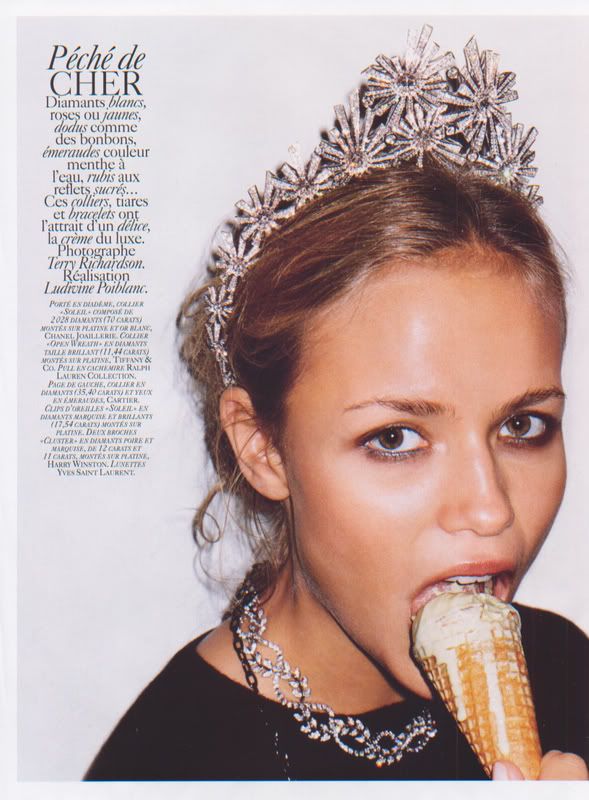 I feel that the series encapsulates the glamorization of consumption, especially because of the juxtaposition of junk food and high-end luxury goods. Perhaps the two have become so similar in that both are craved, both are guilty pleasures, both are not absolutely needed but are wanted instead.

All art majors have to put on a thesis exhibition during their final semesters. That means I'm going to have my own show! exciting, exciting, exciting. I feel that as a senior, I have a lot to look forward to. I see travel, love, new experiences, and amazing opportunities on the horizon.